A total audio solution:
JGT Productions can service any professional audio need from an original audio concept through distribution. Also, our existing staff and our on-call professionals can fulfill any partial requirement from simple location recording and mixing to the services of "name" voice over talent and complex multi-track music re-recording. Our Total Solution includes much of the services detailed in the sections below.
The creative concept:
Whether for radio broadcast, CD distribution or as an integral part of a complex audiovisual production, the final product will only be as good as the initial creative concept. For the same reason a bad screenplay makes for a dreadful film in the movie theater, the creative concept for an audio production must be formed and polished carefully. This is an area where JGT Productions stands above the rest.
Among our valued clients are the Voice of America, NPR, the BBC and various regional radio networks. We've also arranged interviews for and about our clients on U.S. talk radio stations – as many as 60 interviews in one month! Let us know if you'd like to sample some of our previous work.
Give us a call or send us an email and tell us what you need. We'd be happy to bounce a few ideas off you at no charge.
Producing/Writing:
Producing feature films, training videos or complex audiovisual productions all require a special set of skills. Effective, high quality PSA's, commercials or music for radio broadcast are no exception. Drawing on years of real world production experience, JGT Productions can gather together all the necessary elements and deliver customer pleasing results on time, and on budget.
When most people think about audio production, they imagine microphones, elaborate mixing consoles and the ear buds attached to their iPod. Fact is, stimulating and understandable words in the mind of an experienced and creative writer is where it all begins. There's a special skill required to "catch" the listener and keep them listening to your message.
Our writing services are something we are proud to provide to our customers because we think we're the best – and we can prove it!
Recording: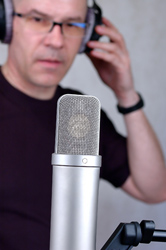 Similar to other parts of the production process, quality sound recording requires talent, experience and the best equipment available. Like a radio that's not tuned properly, poor audio can bring all the other production elements down.
At JGT Productions we are convinced that we have the most technically qualified and experienced sound professionals available. They will accept nothing but the highest quality possible.
We may be able to improve poor quality recordings you already have.
Studio/Location audio services:
Our fully digital equipment includes a broad selection of Sennheiser microphones, wired and wireless mikes, DAT recorders with time code and other state-of-the-art studio and location recording equipment.
Our professional recordists and mixers are experienced with multi-track music production, two-track location and studio recording for film and video.
We can also provide complete sound effects scoring and editing, ("hard effects") Foley effects, ADR and mix-downs using Dolby encoding and 5.1 surround. Conversion to any audio format, of course.
Narration, voice-overs and re-voicing are laid down in our own studio.
Need it fast? Give us a call!
CD/DVD authoring/conversion: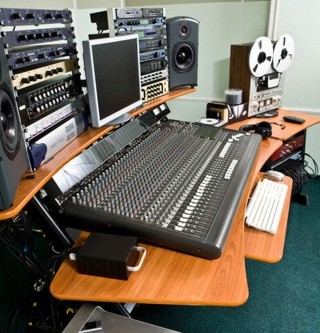 If you already have finished audio, or a completed video production ready to go, you'll still need to have your work compiled and authored.
(For a DVD, "authoring" is the process of compiling and converting the video program and creating menus and levels of menus so the user can access all the individual audio and visual elements. CD's need to be converted so they can run correctly on CD players and other computers and audio devices.)
If you'd like to see a sample of our work, just ask!
Packaging/duplication/distribution:
A completed audiovisual production is worthless if nobody looks at it because the packaging doesn't attract the viewer's interest. That's where JGT Productions has all the answers and all the services you need in one place. We'll do it all on schedule, on budget and make you look good.
For your approval, our creative staff will provide several rough ideas, or mock-ups of the packaging for your video production or audio CD. After implementing your suggestions, we will create eye-catching, dynamic artwork for your final approval, or other changes as necessary.
From just a few copies to a million or more, we can handle duplication of your work at prices you may think impossible.
Audio or video, we are experienced at national and international distribution – either through JGT Productions, or through well-known distributors we have agreements with.