What We Do
From an effective website that does the job perfectly, to complex multimedia presentations that surround an audience with stunning visuals and sound.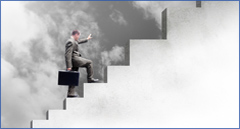 From comprehensive, but always interesting and effective instructional videos, to museum-quality, world-class productions sure to win awards and enhance your profile.
Documentary shorts that present the work of a single person or organization, to long-form views of people and the world they live in.

read more
Who We are
John G. Thomas
Producer/Director/Writer
A graduate of the famous USC film school, training ground of well-known filmmakers such as George Lucas, Ron Howard, John Carpenter and many others, he later obtained a Masters degree in Screenwriting.
read more
Galina Kliouss
Programmer/Web Guru
Holding both an MS degree in Computer Science and an MS degree in Family Counseling, Galina consistently delivers sophisticated web-enabled solutions with a human touch so often missing in a technology-driven world.
read more
Melissa Hansen
Graphic Artist
The eye-catching visuals and consistent quality of our work is due to the striking, but clean and elegant vision of Melissa Hansen.
read more
Government/Military Contracting
JGT Productions actively pursues GSA and military contracts.
We also welcome the opportunity to bid on all state and local contracting services.