Award-winning presentations: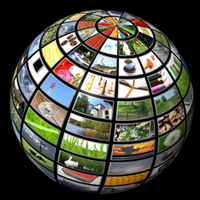 Here at JGT Productions, multimedia means using any tool available to us to efficiently communicate the message of our clients. But getting the message across means nothing if you don't grab and hold your audience. The very best multimedia presentations don't simply communicate – they inform, motivate, influence decision makers and most important of all, encourage your audience to TAKE ACTION.
This is where we deliver exceptional results.
Our staff has a wide variety of expert skills and we approach all things multimedia as a team effort, each one contributing important elements to create a robust audience experience. This includes psychological, audiovisual perception and retention – and of course, content.
Sophisticated web design:
Think about all those great websites you've seen that impress you with their attractive design, ease-of-use, customer/client focus, trustworthy impression and flawless execution of tasks.
It's not an accident.
Our years of experience have shown us what works and what never does. We take several carefully-measured steps to insure success:
Develop a clear awareness your business or administrative goals, (the easy part).
Determine the needs and desires of your target audience.
Deliver a cost-effective solution to meet those expectations - always centered on creating a positive customer/client experience.
We look at every client's objective as a challenge in search of the perfect solution – and we always deliver.
Never a mere web presence!
Always an affirmative ambassador of your organization which will motivate your target audience to take action.
State-of-the-art programming: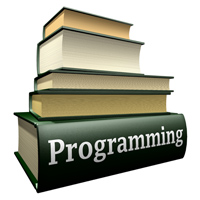 Galina Kliouss, our programming and web guru has been working behind-the-scenes as a programmer and web developer ever since the Internet began to connect our world together in the early 1990's. She's been a major contributor to some of the largest and most successful web-based companies and organizations in the world.
We are early adopters of the latest technology, but stick to the tried and true approach until the latest and greatest prove to be stable, easy to maintain and dependable.
Our technological expertise allows us to design and implement large, complex, database-driven solutions as well as high-impact, trouble-free sites bristling with moving media.
Imaginative, effective graphics:
With Melissa Hansen, we have a true multimedia magician on staff. We're able to deliver impressive, eye-catching graphics in any media type required of our clients.
Logo design, insert photography, rotoscope, 2D and 3D modeling, stop-motion, animation, Flash, cartography, PowerPoint, advertising, publications, training materials and websites are just a few of the areas we can deliver media that does the job perfectly.
Nothing will enhance your public perception better than a great image. Are you ready?
Compelling content:
Has this ever happened to you?
You've bought some new electronic gadget, take it home, read the installation manual and throw your hands up and say, "This is stupid!" You've sat through some boring presentation and wish you were just about anywhere except where you were? The materials you've been given to learn a new concept or skill seem written to make sure you never understand?
Your message, your goals a very important to us. We can help.
We have designed, authored and delivered complete multimedia learning systems as well as narrow, but sharply-focused print materials with limited objectives.
As illustrated in the examples above, it's human nature that as your own familiarity with a particular process, skill or policy increases, your ability to efficiently transfer that knowledge to others, decreases.
WE become your audience.
We test and re-test the materials we create for you until we reach that perfect balance between you goals and audience comprehension and retention.
We are able to create materials that communicate correctly the first time. Now, you'll be able to achieve your training goals, increase productivity, enhance your image, decrease injury rates and lower costs, (fewer calls to technical support, for example).
Multimedia a la carte:
Before you take that big step, give us a call. Initial consultations are free and we'd be happy to support and provide any portion of your multimedia needs. Especially those requirements which you may not be equipped to complete in-house.
If you've already got a multimedia head start, but something just isn't working right, contact us. We'd be happy to review what you do have and suggest improvements to make sure your goals are reached – and make you look good too!