Your own production company:
Need a hand? Need an entire cast and crew?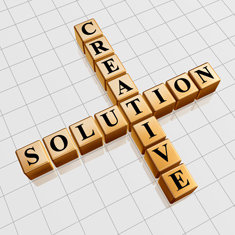 In addition to our own staff, we know and work with hundreds of the very best professional technicians and creative talent available.
read more
Editorial/Post-production:
In addition to our own facility equipped with Final Cut Pro and Sony Vegas NLE's, we can handle all your post-production audio needs including effects, file conversion, rendering, Foley, music and final mix. We currently have nearly 60,000 sound effects in our library.
We are highly experienced creating simple, but dynamic inserts and graphics, all the way through AE, CGI, full-on 3D modeling and animation.
read more
Budgeting and scheduling:
John G. Thomas is the developer of the Easy Budget film and video budgeting programs used around the world. Two different varieties are used: one for commercials, videos, PSA's, documentaries and all television programs less than an hour in length, and the feature film version.
If you're a veteran producer, or a writer who needs a budget fast, give us a call. Our budgets, breakdowns and schedules are superior because they reflect 30 years of production experience and will past muster with any completion bonding company or funding source.
Also see,
http://www.easy-budget.com