Your own production company:
Need a hand? Need an entire cast and crew?
In addition to our own staff, we know and work with hundreds of the very best professional technicians and creative talent available. Some are specialists, (i.e., underwater photography, steadicam operators, etc.) while others are ingenious, skillful generalists able to tackle just about any assignment.
These are solid, smart, experienced people with extensive credits, spotless work histories and the all-important "can do" attitude – or WE wouldn't work with them.
We can also help you save money when it comes to figuring out what and who you really need for your production.
Ask us how we can help YOU look great.
Concept/writing/direction: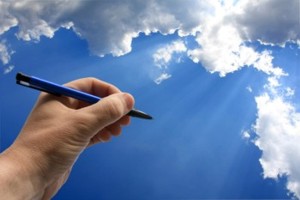 As a famous screenwriter once said, "Brain surgery is much easier than writing a good script." Indeed, there's no substitute for great ideas, polished creative skills and a long history of success.
Even the shortest, most seemingly simple production can be transformed into something great if you begin with the best material.
We can ALWAYS make a difference and we welcome the opportunity to discuss your project in detail and prove to you how great it can be.
Camera/sound services:
Camera or sound, we always work with the latest technology and make sure that whatever equipment we use will be perfectly suited to your particular production needs and budget. Video/film or sound, our goal is to deliver the greatest "production value" possible.
We can supply award-winning directors of photography experienced on major feature films, or a fast-moving, one man camera crew that will amaze you with their attention to quality and speed.
Editorial/Post-production:
In addition to our own facility equipped with Final Cut Pro and Sony Vegas NLE's, we can handle all your post-production audio needs including effects, file conversion, rendering, Foley, music and final mix. We currently have nearly 60,000 sound effects in our library.
We are highly experienced creating simple, but dynamic inserts and graphics, all the way through AE, CGI, full-on 3D modeling and animation.
At JGT Productions we have a long history of working on any size production from a 30 second PSA to multi-million dollar feature films for major studios.
Talent casting:
Casting can be a difficult, time consuming proposition, especially for a smaller production. We know how to expertly sift through hundreds or thousands of submissions and find the perfect match for your production. We are signatories to the major Hollywood/New York entertainment and labor unions and guilds. We know the ins and outs that may take years to learn. If needed, we work with experienced, well-known Casting Directors – all are members of the Casting Society of America and many have supplied the casts for Academy Award winning films.
However, we've had great success supplying the casts for low-budget, non-union films as well.
Budgeting and scheduling: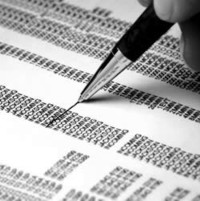 John G. Thomas is the developer of the Easy Budget film and video budgeting programs used around the world. Two different varieties are used: one for commercials, videos, PSA's, documentaries and all television programs less than an hour in length, and the feature film version.
If you're a veteran producer, or a writer who needs a budget fast, give us a call. Our budgets, breakdowns and schedules are superior because they reflect 30 years of production experience and will past muster with any completion bonding company or funding source.
Also see, http://www.easy-budget.com
Consulting services:
As technology gets more complex and budgets always seem to get tighter, there's no substitute for practical, on-the-job experience to make any production a success.
No matter what your budget is, bring us in for a consultation and we guarantee that the money we save you will MORE than pay for our fee!