Commercials
Locally, nationally or internationally, if you're looking to increase sales or introduce a new product to consumers, we can create the perfect spot, or help you deliver the campaign that really works.
Our access to the top directors, producers, photographers and CGI artists along with our highly experienced pre-production and post-production professionals will produce results you'll love!
If you'd like to see our great work, just ask and we'll send you our sample/demo reel.
Have a spot coming up and ready to go? We'd be happy to make a bid, just ask! Send us an email with the production details and your contact information. Within two days we'll provide you with an industry-standard bid.
PSA's:
What is your goal?
While commercials are designed to sell something, we at JGT Productions understand that the goal of an successful Public Service Announcement is completely different: to inform, change people's minds, or both.
Let us know what your goal(s) are and we'll be happy to provide you with a basic concept at no charge.
Educational/Training: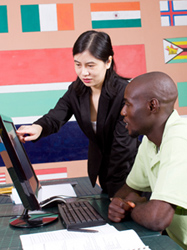 With nearly 40 educational and training programs to our credit over a period of 20 years, this is an area where JGT Productions has the proven, award-winning experience others do not.
With your goals and guidelines always in mind, we can start from the basic concept and continue through scripting, production and post-production. Always using the very latest technology available, our educational and training programs are always thoroughly tested and revised as necessary before final delivery.
Our previous customers include government, corporate and educational institutions including: the U.S. Army, U.S. Air Force, NHTSA, the National Safety Council, National Forest Service, numerous school districts and universities, and educational distributors such as Pyramid Films and Handel Film Corporation, to name just a few.
So, how can we help YOU?
Video news releases/Promos:
One of the most cost-effective methods to get your message heard by a large audience is by making creative, compelling Video News Releases available to media outlets free-of-charge. There is a constant need by thousands of radio, television and Internet outlets the world over for great audio or video material.
But no matter how important your message is, you'll be unhappy with your market reach, (or "clearances") if your material doesn't quickly grab a radio program manager, news director or television producer. We can maximize your audience because we KNOW what these important decision makers need and make sure we give it to them.
If you're considering using this method to "get the word out," please get in touch with us first. There is no charge for consultations and we can distribute your news release or promo to thousands of potential media outlets as well.
Motivational Videos:
At JGT Productions, we've learned a lot about motivational film and video - why some films or videos succeed, but others fail. We've found that making a personal connection with your audience is the key. If the connection shows that you understand and empathize with their problems and concerns, you open a door to their hearts and minds.
If you fail to make this connection your audience may actually reject the motivation, (to change habits, foster excellence, etc.) that you're trying to achieve.
When prepared correctly, motivational videos can:

Increase sales
Improve customer service
Decrease accidents and injuries
Reduce liability exposure
Improve general moral
Boost efficiency
Elevate sense of personnel "ownership"
Foster a team attitude
Based on our experience, motivational materials, (i.e., video, audio, web-based, etc.) can often achieve goals when all other attempts fail.
Contact JGT Productions and let us show you how.
Documentaries:
As a long-established art form, documentary films and video not only introduce us to interesting people and the lives they lead, but often show us a part of our world we never knew about.
True, documentaries can be used to influence opinion, but they quickly lose their impact when they go too far and verge on propaganda. Having made numerous documentaries on a wide variety of subjects we know that every effective, powerful documentary must walk a very thin line to maintain an honest approach to the subject matter.
Recently, documentaries have been welcomed to the major mass media outlets and are more popular than ever. So, if you feel that a prize-winning, beautifully produced documentary might be a good way to shine some light on an important problem or expose large general audiences to your own story, give us a call.
Features/Long-form:
Our long, successful track record speaks for itself. Many of our feature films are available from Netflix, Hollywood Video, Blockbuster and other retail and online stores.
Contact us and we'll be happy to send you a demo reel containing selected scenes from several different productions
We are also available to consult with you if you're considering making the "big leap," and advise you based on the experience gained in the production of seven feature films.
Scientific/Engineering studies: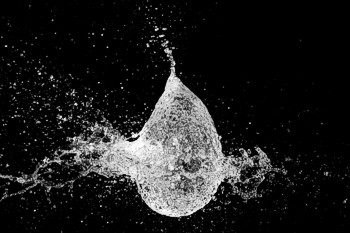 At JGT Productions, our services include providing the specialized equipment and personnel required in this field. We have considerable experience providing hi-speed and ultra hi-speed film and video services. Previous assignments include hi-speed crash test photography for NHTSA, gyro-assisted aerial and underwater photography. We can also have equipment and crews "on call," and available on very short notice.
Details on request.